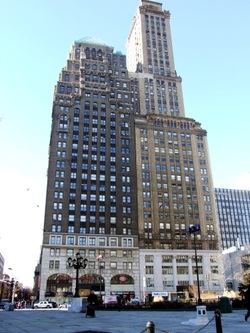 Most people come to a psychiatrist looking for relief from something: worrying, sadness, guilt, exhaustion, poor motivation, poor concentration, relationship difficulties, or internal conflict, to name a few. Many people have some idea of what they want (or don't want) from their psychiatrist before beginning treatment. I work with the patient to develop a treatment approach that incorporates their personal preferences such that they are comfortable in pursuing their therapeutic goals with me.

A diagnosis can be helpful in guiding treatment or as shorthand for describing the sum of one's symptoms; however, a diagnosis frequently does not encompass the complexity of a person's sense of self, their relationships, their past experiences, and their future expectations. I focus on a patient's overall well-being, not solely their diagnosis. I use a neutral, understanding, and comprehensive approach to help patients appreciate the complexities of their own minds. With this knowledge, I help patients learn ways to be happier and healthier.

Please call or send a message from the "Contact and Directions" tab to arrange a brief phone consultation in which I can answer general questions about my practice, learn what kind of treatment you are interested in pursuing, and discuss proceeding with a formal consultation at my office.

Due to the restrictions and confidentiality limitations of many managed care companies, I do not participate on any insurance panels at present (aside from NYU-CHP). Many patients submit their bill directly to their insurance or professional benefits plan, and I am more than happy to assist with documentation that will maximize the plan's reimbursement to the patient. I offer sliding scale rates in many circumstances, and I am willing to discuss a treatment plan that is practical and affordable for the patient.
---
Daniel S Mundy, MD
Office: 646-801-1246 Fax: 646-863-4471
26 Court Street Suite 2218
Brooklyn, NY 11242